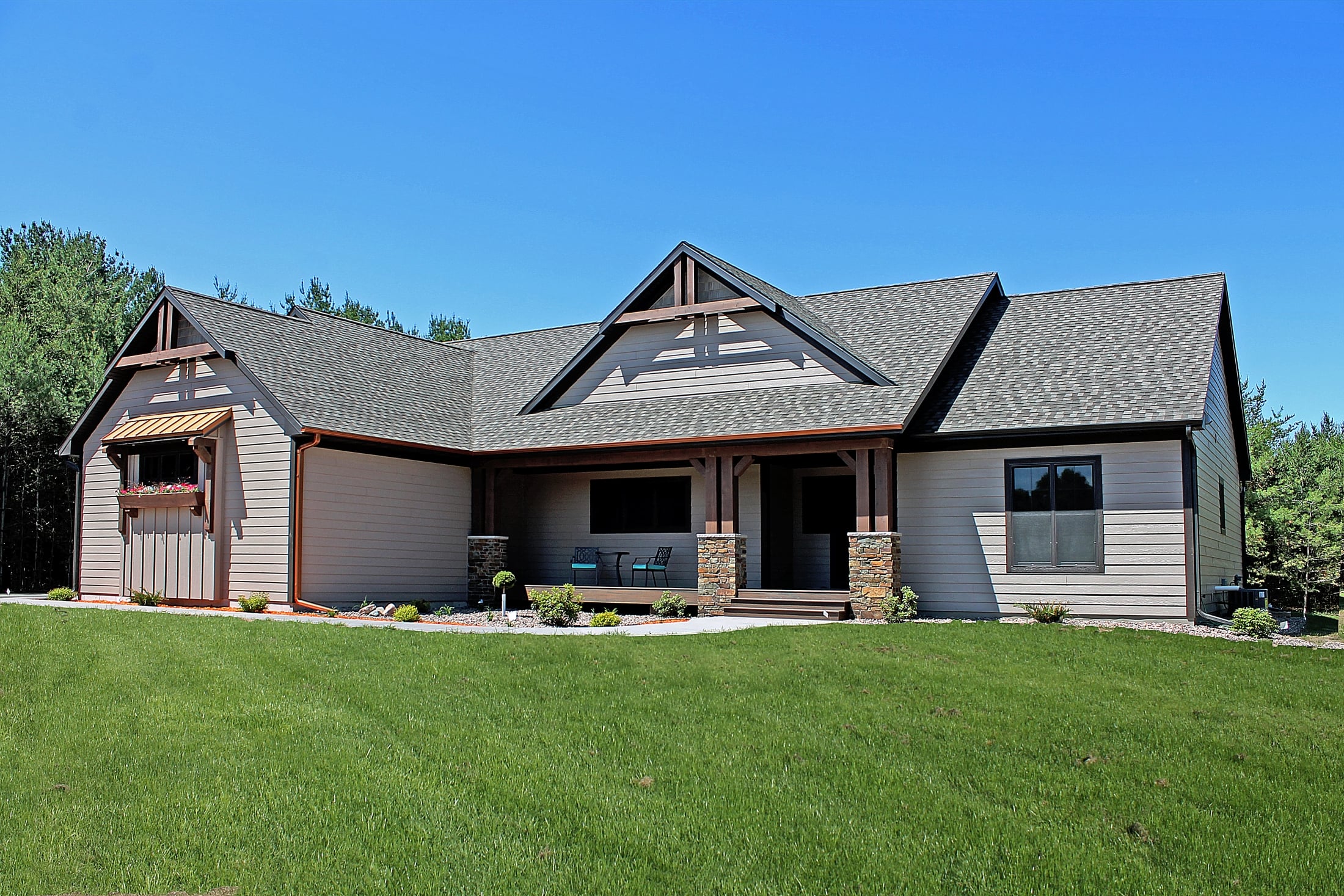 Cozy, Country Cottage With Sophistication
Country living doesn't have to be without a touch of luxury and modern style.  This modern country cottage incorporates the charm of high-beamed ceilings with beautiful fixtures and windows that create a one-of-a kind experience.  Deep hardwood floors and lots of windows invite warm memories of family moments filled with laughter and love.
The exterior of this quaint home is just as unique as the interior.  Red trim along the pathways and red gutters give an energy to the outside of the home.  Built-in window flower beds add a splash of color that you can enjoy while sitting on your porch, the perfect complement to any scenery.
Bedrooms: 3
Square Footage: 2,200 sq.ft.