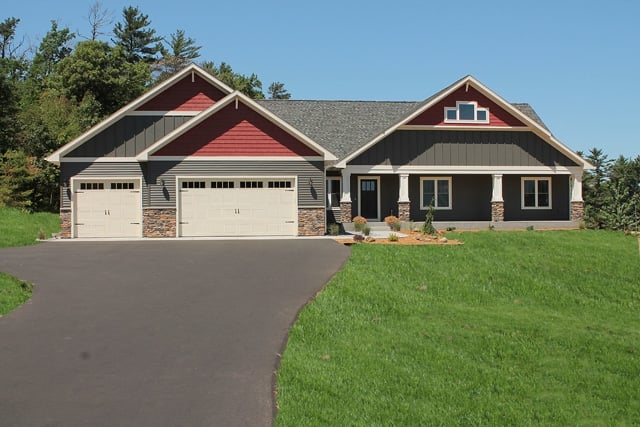 Luxurious Design, Rustic Flair
Enjoy the scenery both inside your home and out.  Check out these rustic rooms with high ceilings, beautiful fireplaces, stonework and hardwood floors. 
This home invites you to enjoy all four of Wisconsin's seasons. There is nothing better on a cold winter night than a warm, crackling fireplace.  Spring and summer can be enjoyed on your porch as well as your comfortable 4-seasons room.  
Bedrooms: 3
Bathrooms: 3
Square Footage: 2,200 sq.ft.