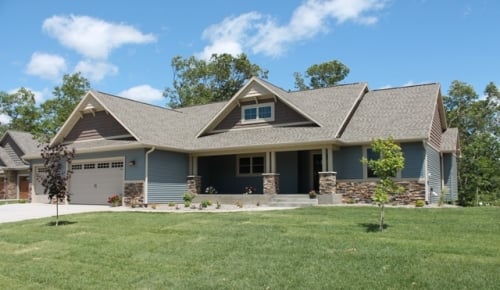 Functional Beauty
This home is set apart with it's open floor plan and high ceilings.  Large windows and a spacious front porch encourage interaction with the great Western Wisconsin outdoors.
Style is incorporated into many of its features.  An open, inviting kitchen with warm tones and a tiled backdrop gives an artistic feel to the heart of the home.  Large windows in the master bedroom create a bright, inviting setting.
The master bath contains a double sink for those busy mornings and when it's time to wind down, a stylish wetbar has been incorporated into the basement.
Bedrooms: 3
Bathrooms: 3
Square Footage: 1,800 sq.ft.